Welcome to this our first of four annual Practice newsletters as we look back on our achievements in 2016 and ahead to exciting plans for 2017.


Last summer saw us achieve a 100% compliance rating in our Denplan Excel Assessment (external check on the day-to-day running of the Practice). The hard work that goes into meeting all the constantly updated legislation and guidance can be imagined. We take patient and staff care, comfort and safety seriously; it is so rewarding to have our efforts acknowledged and appreciated – so proud of our dental team.
In our monthly staff meeting we discussed amongst other matters how beneficial it would be to have other dentists join us not only to allow John to work a four-day week, but also add to the clinical skills base/dental treatments we can offer our patients.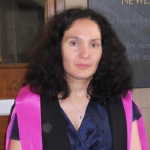 Dr Liliya Ekova is now with us on a Tuesday and her list is open to patients requiring general dentistry. Her special area of interest is endodontics (root canal treatment).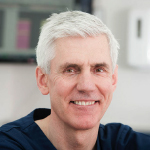 Dr Ian Clift joins us one early evening session per month for Invisalign and Implant treatment; *Free first consultation with Dr Clift for Invisalign (orthodontic) & Implant treatment*
Staff achievements…
I have permission from our dental nurses to share work-related achievements attained in 2016 and I 'take my hat off' to 'the talented three'!
Pauline has completed a Practice Management course and is currently studying a Level 2 'Adult Safeguarding' course.
Debbie has recently completed a clinical Impression-taking course and is currently studying a Level 2 'Autism' course.
Tahnee joined us two years ago, quickly progressing from dental receptionist, to scrub nurse and is now studying for her Dental Nursing qualification which she hopes to complete in November.
Looking forward…
We have plans to upgrade our waiting room area; new carpet, blinds, chairs and then will turn our attention to the main surgery. John is delighted with his recent purchase of new, expensive high-speed drills, which with new LED illumination (as opposed to previous Fibre Optic lighting), make such a difference. I have yet to see, but he tells me; "You'll be just blown away by it'"!
I hope this makes for good reading and thank our team and patients for supporting us in so many ways.
Tracey
(Yarmouth Dental Practice Manager)