Congratulations to our caring, hard-working dental team!
We have retained our Denplan Excel Certificate following a Practice assessment in August. "The Clinical Governance Commitment confirms we maintain a practice-based quality assurance system which includes:
A review of the consistency of dental care provided
Compliance with current best practice in the control of cross-infection
Adherence to current Health and Safety at Work requirements
Conformity with current requirements relating to taking x-rays
Participation in Continuous Professional Development as required by the General Dental Council."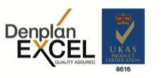 Congratulations Rachel!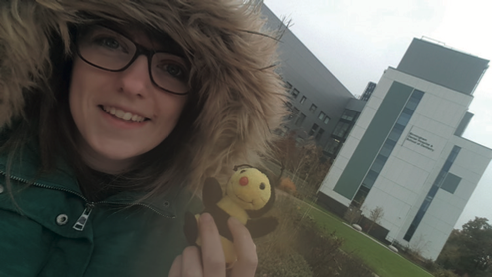 Congratulations to Rachel, our trainee dental nurse for making the drive to the Birmingham Dental Hospital in heavy rain to sit the first of her dental nursing (NEBDN) exams. Well done on passing! Here she is with the lucky mascot we found tucked away in a cupboard in the Practice. Her final exam is in late January and we wish her all the very best.
Denplan Patient Feedback Survey

Thank you to those patients who completed feedback forms when attending the Practice. A quick glance tells us that replies were very favourable, with the dental team especially, valued for providing a friendly, approachable and efficient service. Waiting times and parking have been mentioned by a few. We do our very best to allow enough time for appointments and to keep patients informed of any unexpected delay. We appreciate delays impact upon your time and parking and apologise for any inconvenience.
New purchases in 2019:
Ultra sonic bath – for cleaning of instruments
'Cavitron' Air scaler – for hygienist use in Surgery 2.
'Humble' Eco-friendly toothbrushes and cardboard cups – plastic-free
New electrical fuse-board – following routine NICEIC electrical checks.
Be mouth aware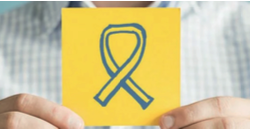 Oral Health Foundation (OHF) – Mouth Cancer awareness campaign.
We support the OHF. Please see our website for a direct link to their website and a wealth of oral health advice.
Christmas Holidays – the Practice will be open:
Mon 23rd – 8.30 – 4pm
Tues 24th – 8.30 – 1pm
Fri 27th – 9.00 – 1pm
Mon 30th – 8.30 – 4pm
Tues 31st – 9.00 – 1pm
Out of hours emergency for registered patients in pain: Please call the Practice on 01983 761237 for contact details of our dentists on our call rota. Please make that call before 10.30am.